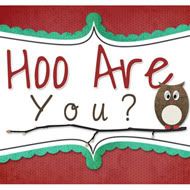 Here's how it works, each Tuesday Leslie at Night Owl Crafting posts a few questions. They can be anything from What's your favorite color to What's your favorite movie.
Here are this week's questions!
1. What is you favorite summertime snack?
Watermelon or frozen grapes
2. Do you tan at all? (tanning bed, outside, spray, etc)
I try to get outside to get some sun but I'm so paranoid about frying Sassy that I wait to venture out when she's napping. I so have very cute flip-flop tan lines right now from my picture taking excursions on my lunch hour.
3. What is your favorite activity to do outside?
I love to just sit on the beach with a book by myself - I guess those days are pretty much gone now that Sassy is here.
4. Do you recycle?
Yes, but I'm not one of those hard-core recyclers who goes to great lengths to wash out the peanut butter jar so it can be recycled.
5. How hot is it where you live today?
It's actually a bit cooler than it has been the past few days!