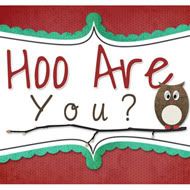 Here are this week's questions:
1. Are you a mom and if so how many kids do you have?
Yes, one stinkin' adorable sassy-pants
2. List 3 qualities that you love about your mom!
Independent, strong-willed, she tells it like it is (you ask for her opinion, you're gonna get it)
3. What is your favorite thing your mother cooks?
Stuffing/Dressing, you know like at Thanksgiving, I have her recipe but cannot make it as good as she does. She makes it for me whenever I make a trip back home, regardless of the month.
4. What do you love about being a mom?
That big smile, early morning snuggles, and most recently the absolute jubilation I feel whenever she says "momma"
5. What are your plans for Mother's day?
Hopefully someone will tell Miss Sassy Pants that it's Mommy's Day and that I should get to sleep past 7am. Then later in the afternoon, my Mom will arrive in town for a visit. I'm super excited for her visit, she hasn't seen Miss Sassy Pants since she was a month old!
Want to tell everyone Hoo You Are? Head over to Night Owl Crafting to find out how!